💝💝💝The more fountains you have, the more beautiful the effect💝💝💝
This fountain kit makes an affordable and efficient pump that requires no electricity or batteries, as it runs on solar power alone!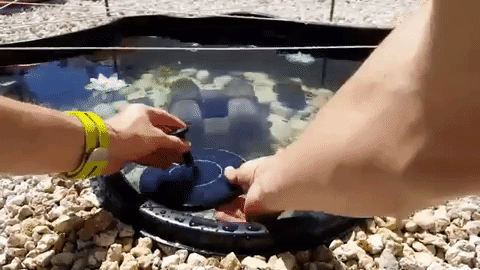 Our solar fountain pump will bring much fun and vitality for your garden, bird bath, swimming pool, fish tank, aquarium and so on.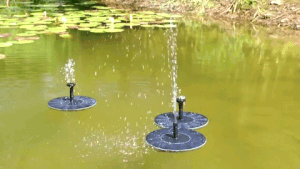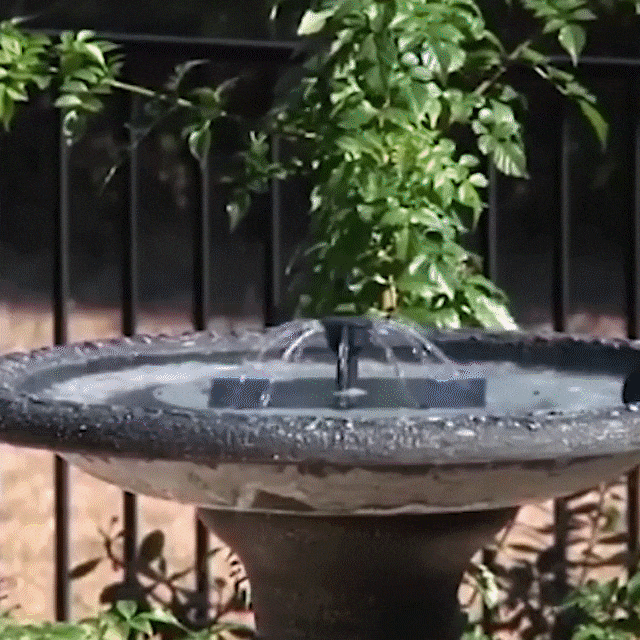 The solar-powered water fountain comes with a few different heads that offer different types of water streams that come from the pump. Some heads offer more of a light shower, whereas others are a hard jet of water that makes the water fly up further than the rest.
solar birdbath fountain is made of highly efficient solar panel and new brushless pump.

It floats on the water and no need electricity. Will run automatically when the sunlight hit the solar panel.

It is perfect for the bird bath, fish tank, small pond, pool, garden, patio, lawn, water circulation for oxygen, and etc
Reasons for choosing a bionic fountain
[Material]: monocrystalline silicon, electronic components, plastic, diameter 16cm, water spray height 30-60CM (connect different nozzles, spray height will be different).
[Product role]: garden, landscape pool fountain landscaping, solar drive, energy saving and environmental protection, no need to connect circuits.
[Solar fountain]: Directly driven by solar energy, without battery, automatically switch according to light intensity.
[Beautiful garden]: This eco-friendly solar water pump is ideal for bird baths, fish tanks, small ponds, swimming pools, gardens, and oxygen water circulation.
[Easy to use]: Small solar fountains can be easily installed and used.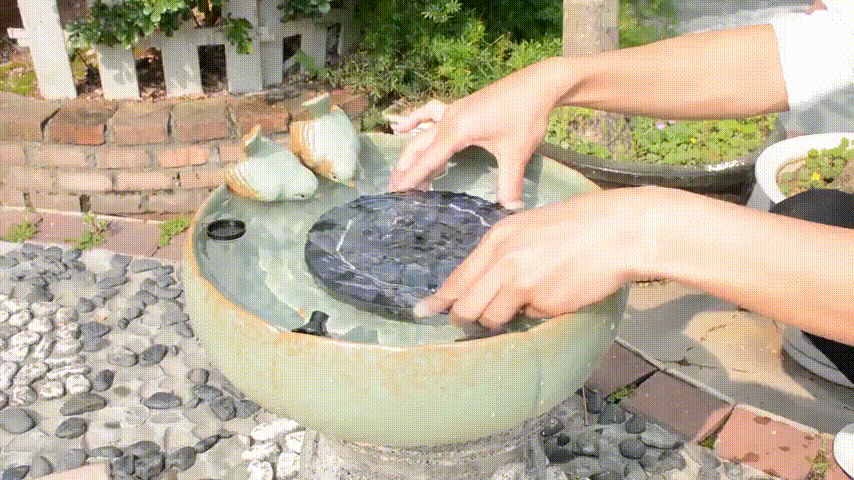 Product specifications
Solar panel power: 8V 1.4w

Brushless pump power: 7V 160mA

Maximum spray height: 45CM

Maximum flow: 180L/H

Maximum head is 120CM