Keep your car looking new longer!Use our Car Scratch Painting Repair Pen !
Do you feel that mini-heart attack-like-feeling when you see scratches and swirls on your car? We feel you! That is why we are happy to offer a perfect instant solution to fix that problem. Introducing the CAR SCRACTH MIGHTY REMOVER PEN.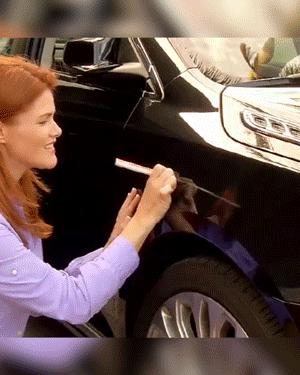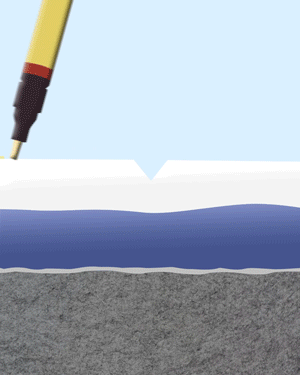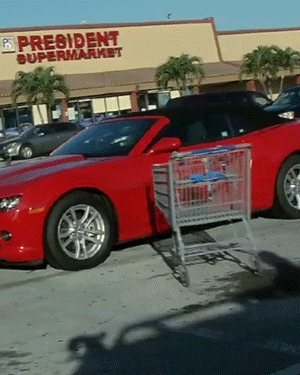 Car Scratch Mighty Remover Pen is a EASY and RAPID FIX for ANY SCRATCHES, SWIRLS, or OTHER MARKINGS in your CAR. It is SPECIALLY DESIGNED as ONE HANDY PEN that YOU CAN BRING with you ANYTIME, ANYWHERE. 
It has a PREMIUM QUALITY FORMULA that are SUPER SAFE and NON-TOXIC. It is PERMANENT. It is ODORLESS and WATER RESISTANT.
Car Scratch Mighty Remover Pen is SUITABLE to ANY CAR PAINT and COLOR. It also PROTECTS your CAR'S ORIGINAL PAINT. It is EASY to USE just TRACE the SCRATCH and with a BUFFER PAD you can GENTLY ERASE the scratch.
FEATURES:
Quick and easy to get rid of scratches
Effective even against deep scratches
Invisible effect, permanent material
Can be used on all colours and all cars
Impermeable and non-toxic
Compact, follows you everywhere 
Attentions: 
When you put the tip inside the pen, please keep the small ends inwards When press the tip, please give it some time to get the liquid to flow into the tip . 
If you have any question or problem with the products, please just send us a message and we will help you to solve it at earliest convenience.
Specification:
Item Height:1.5 cm
Item Width:1.5 cm
Item Length:14.5 cm
Item Diameter:1.5 cm
Item Weight:35 g
Package Included:
1* Car Scratch Painting Repair Pen