Garden Weed Brush Lawn Mower
1h 32m 55s
Garden Weed Brush Lawn Mower
DURABLE MATERIAL

The knotted wire trimming head is made of high-quality stainless steel, which provides high hardness, sharpness, and is more durable to use. It effectively and quickly removes weeds and moss from edges, surfaces and joints.

SAFE AND STABLE

The cord mower cutter head is made of high-quality steel wire, which is sharp, safe, stable and durable, with high hardness, and the wire is not easy to fall off. When it hits rocks and hard parts, it keeps on working, with a life expectancy ten times longer than other knot mowers.

MULTIFUNCTIONAL

This lawn mower head is made of steel wire, designed for garden work to protect trees from damage, helps to cut grass and moss in corners or brick joints, can also be used to remove rust, make The garden is cleaner and more beautiful.

VERSATILE USE

The weeding brush steel mowing head is suitable for most trimmer models. It fits almost all straight shaft trimmers. It can be used in gardens, lawns, parking lots, parking security surfaces, living walls, stone streets with grass, agricultural grass, fruit gardens, rust boards.

EASY INSTALLATION

This spoked wheel is very easy to install. You don't need to change the cord. Just place our brush head on the top screw of the trimmer and secure it with the washer and mother and you are good to go.

MORE PRECISION

Thick bristles, the professional trimmer has thicker nylon bristles than traditional wire cutters for long-lasting sharpness and nails, with internal support plate construction for consistency and safety. Prevents weeds from passing through the gaps and damaging hair.
Garden Weed Brush Lawn Mower
A weed cutter for wild weeds, brush, braided wire, made from high quality steel wire for cleaning edges and surfaces.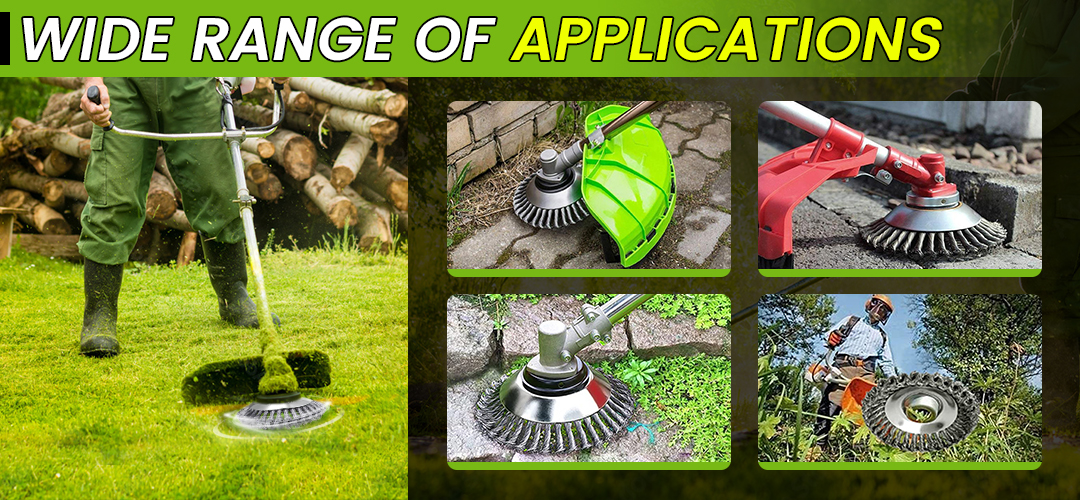 VILLA LAWN

PARK LAWN

PLAYGROUND LAWN

DISTRIC LAWN
Suitable for Almost all Light Trimmers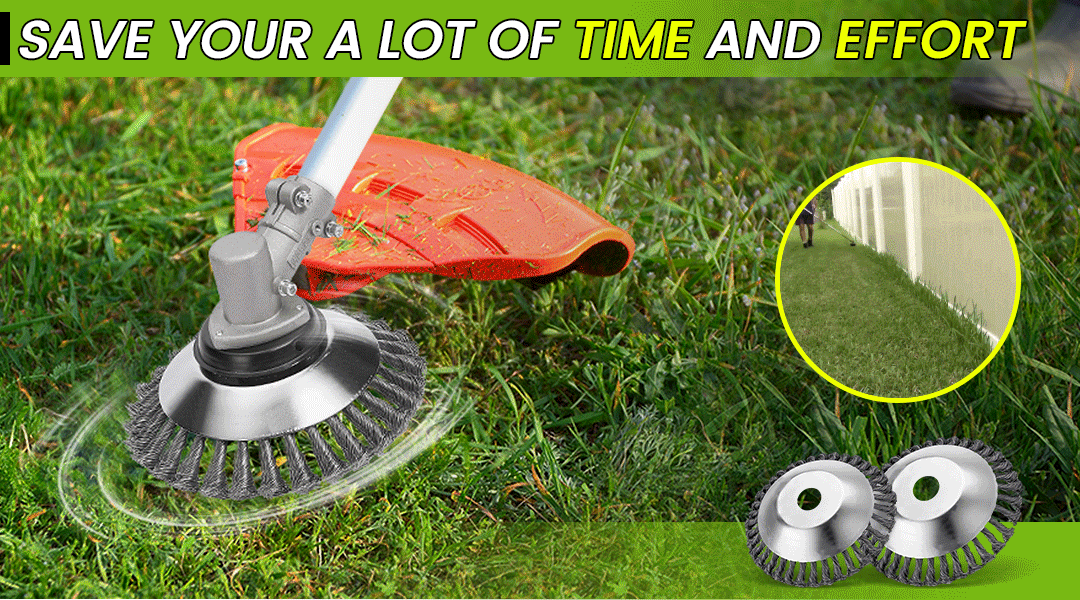 CHOOSE A PACKAGE THAT SUITS YOU!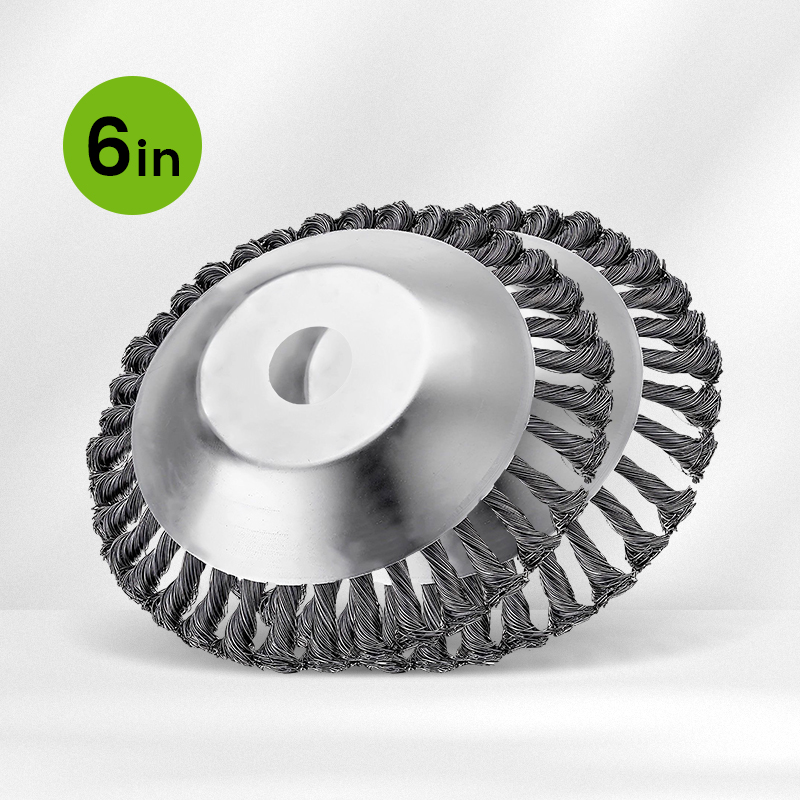 Bestseller
6 in*2 PCS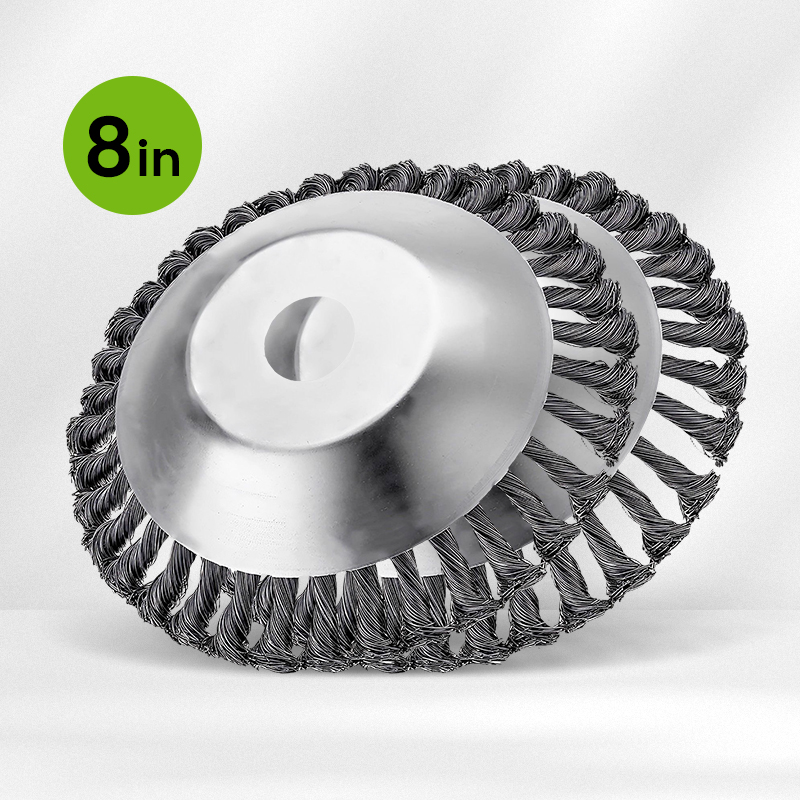 Bestseller
8 in*2 PCS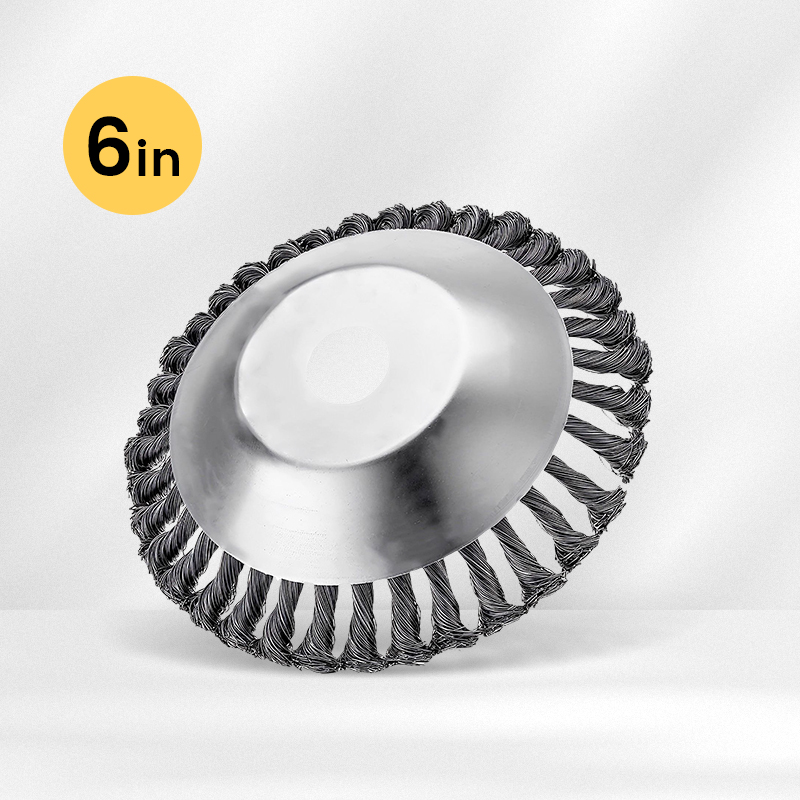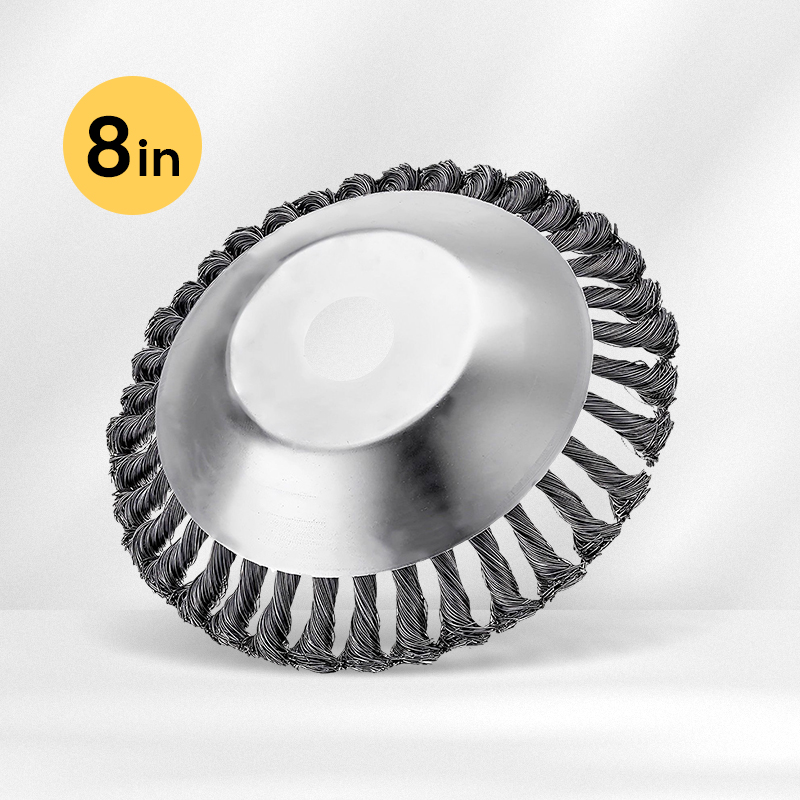 Hot Sale
8 in*1 PC
What our Customers are Saying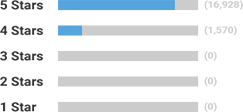 98%
of customers said they would buy again & recommend Saker to others.


Really strong and well-made. This will bust up whatever you want to get rid of.
Nikolas R.


Easy to attach and works great. Definitely make sure that you don't get near your toes with this thing.
Turner M.


Very easy to use! Saved me a lot of effort on lawn care!
Jason H.