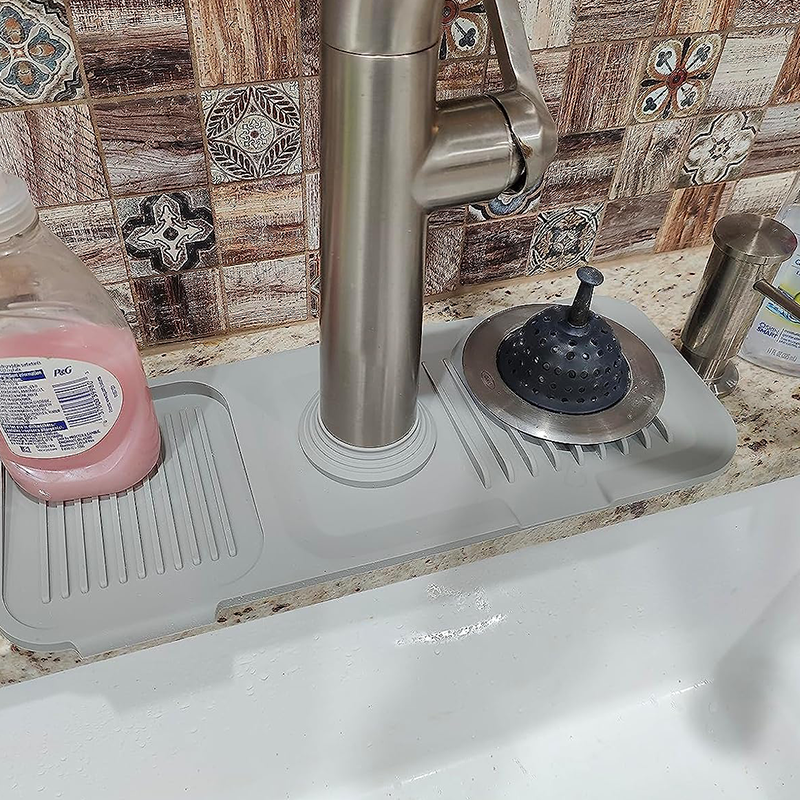 I had a few things I liked on my sink, but it looked messy and I was always wiping off the counter. This fits my kitchen faucet perfectly and looks great. I am very happy with it!
McKid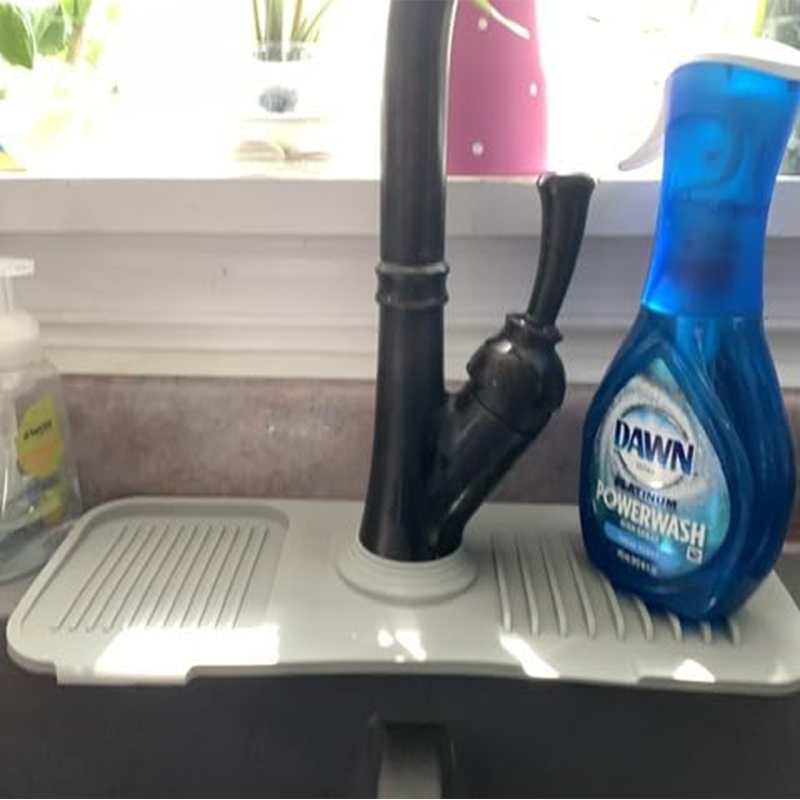 Works very well to prevent water from pooling on counters. I use it in the kitchen and at night I rinse it off and dry it on the sink. Excellent
Grignotis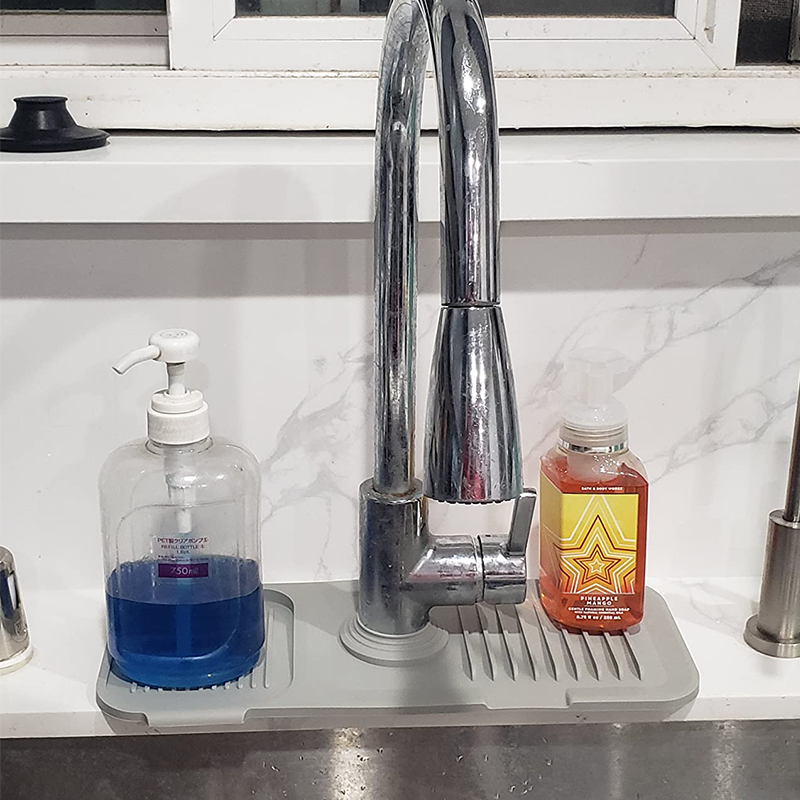 Robust and efficient. Keeps the water from pooling around the bottom of the faucet and gives me room for the sponge! It's a good buy.
TanyaBo


I really like it the material is really nice at first I didn't think it would fit because the space behind my faucet was not what they recommended but it fit perfect.
McKid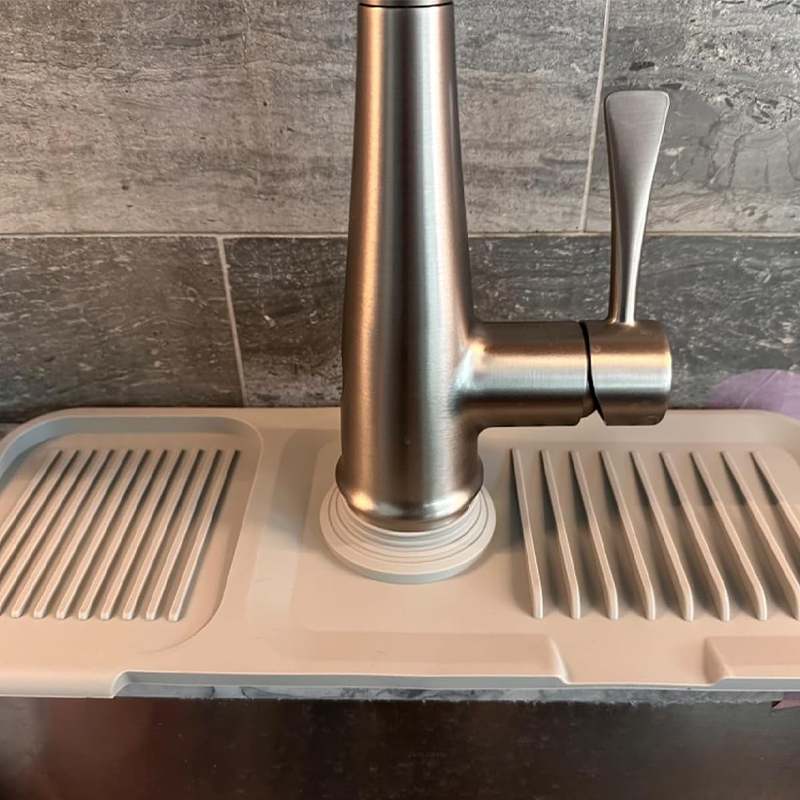 Overall very happy with this purchase! It does the job by keeping the sink and faucet area dry while still being aesthetically pleasing.
Grignotis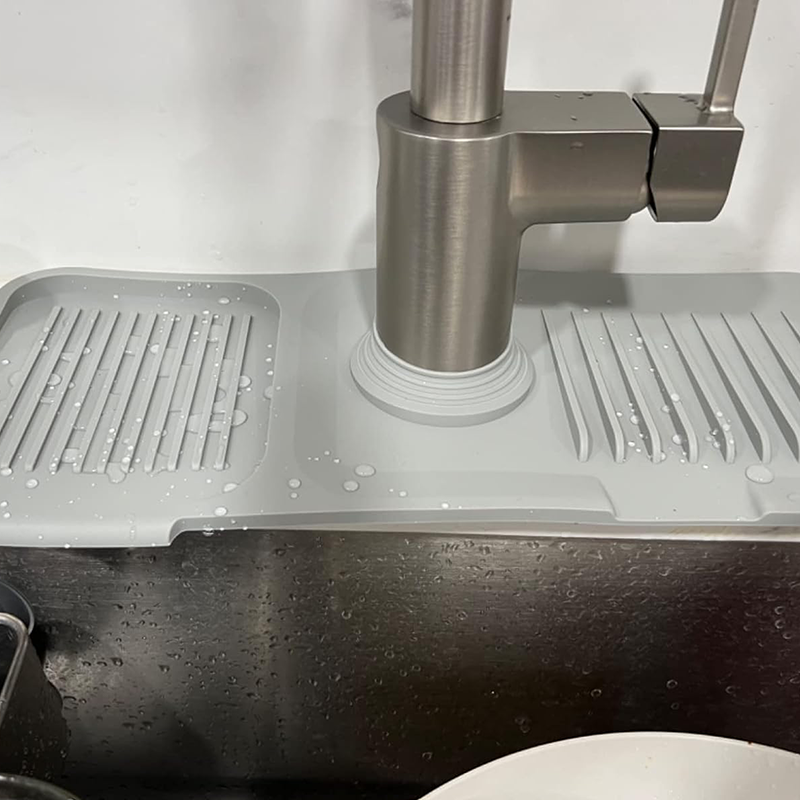 This item was a perfect item for the kitchen. Anyone who wants a cleaner kitchen must order this item.
TanyaBo