Solder Wire for Electrical Soldering
3h 46m 53s
Solder Wire for Electrical Soldering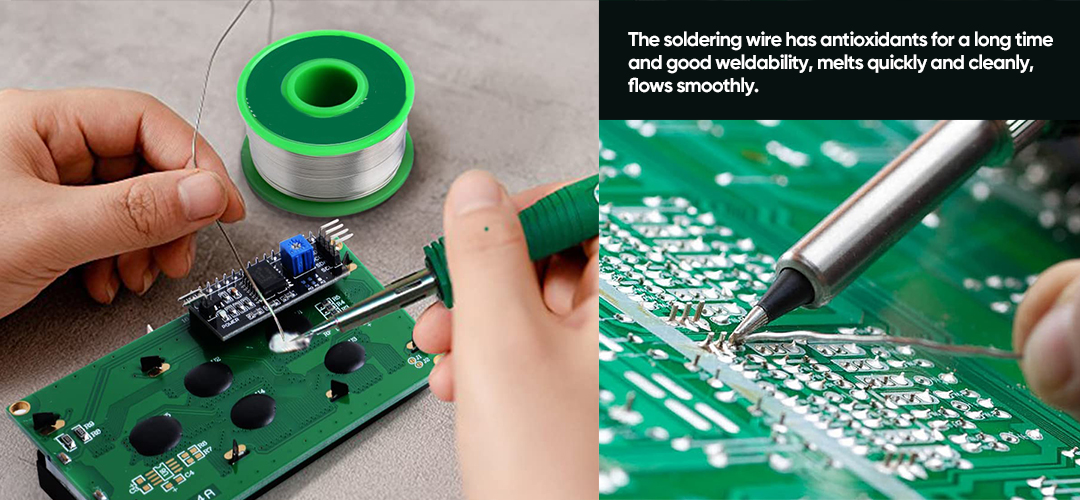 Lead-free solder wire
They are lead-free and made from 99.3% tin and 0.7% copper, making them safe to use and environmentally friendly.

Contain rosin core
Contain rosin core, which can be soldered directly without using solder flux. They are 7.4 g/m³.

Relative parameters
The diameter of the electrical soldering wire is 0.8 mm/1.0mm (0.031/0.039 inch); Sn/ Cu: 99.3%/ 0.3%; Flux: 2%.

Easy to use
The melting point of soldering iron wire is 227 degrees Celsius, it has good fluidity, even heating, and is easy to use.
Multifunctional
Ideal for electrical maintenance, such as circuit board, DIY, repairing cable/TV/radio/VCR/stereo/toys and other electrical equipment, etc.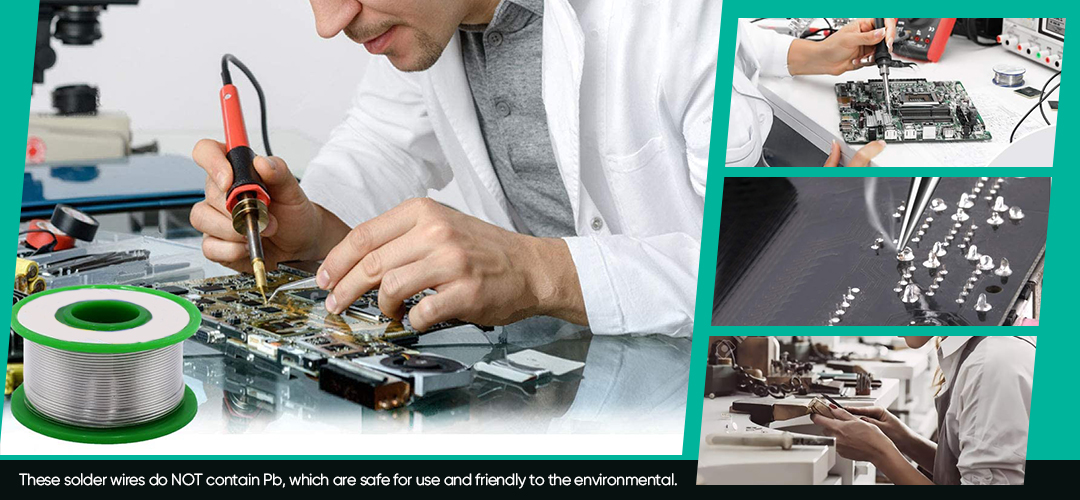 Good quality

Welding ability with good electrical and thermal conductivity; using solder wire reel, welding can be completed quickly.

Evenly distributed rosin core

Good electrical and thermal conductivity compatible with most soldering irons and equipment.

Specifications

The melt temperature is 227°C/440.6°F, and the working temperature is 380±20°C.

Ideal solder

It melts quickly and flows smoothly. High insulation resistance & less residue, easy and clean for soldering.

PWide application

Rosin core solder wire is designed for electrical repair such as radios, televisions, VCRs, stereos, wires, motors, circuit boards and other electronic equipment.
Premium lead-free solder wire
Non-toxic, lead-free, fast melting and maximum wetting spread, no spatter, no corrosion. Resistant to thermal fatigue and oxidation properties. Clean melting, smooth flow, less slag and smoke.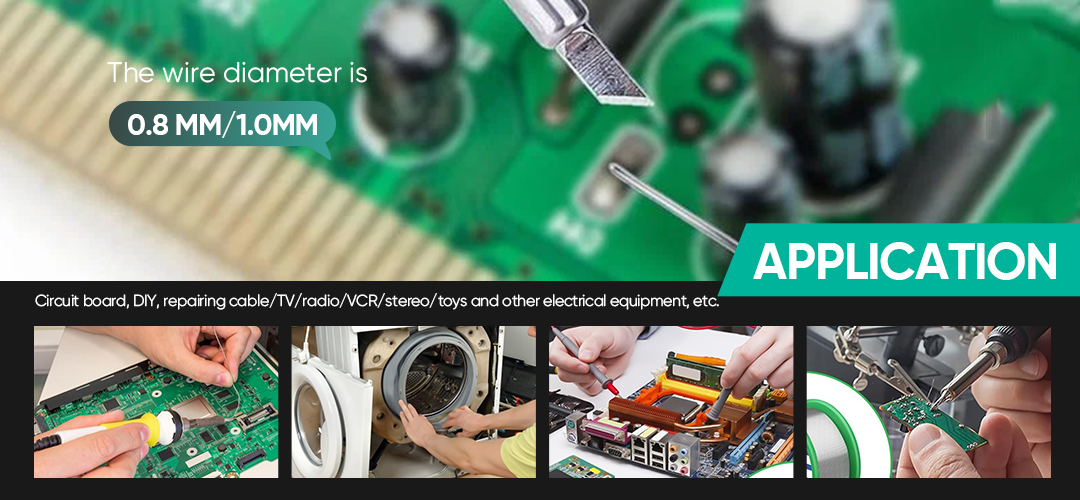 WHY CHOOSE US?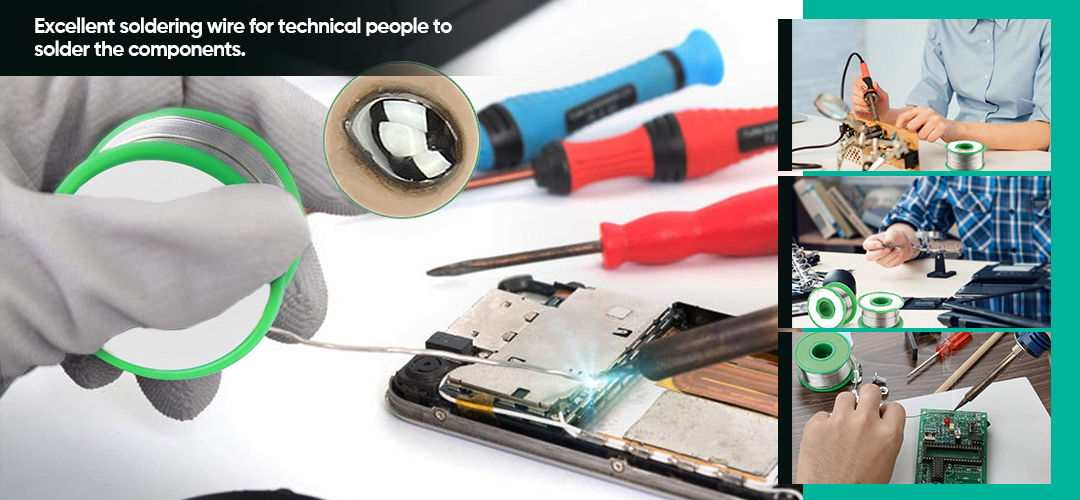 BUY MORE, SAVE MORE!
Hot Sale
0.8mm/0.031"
50% OFF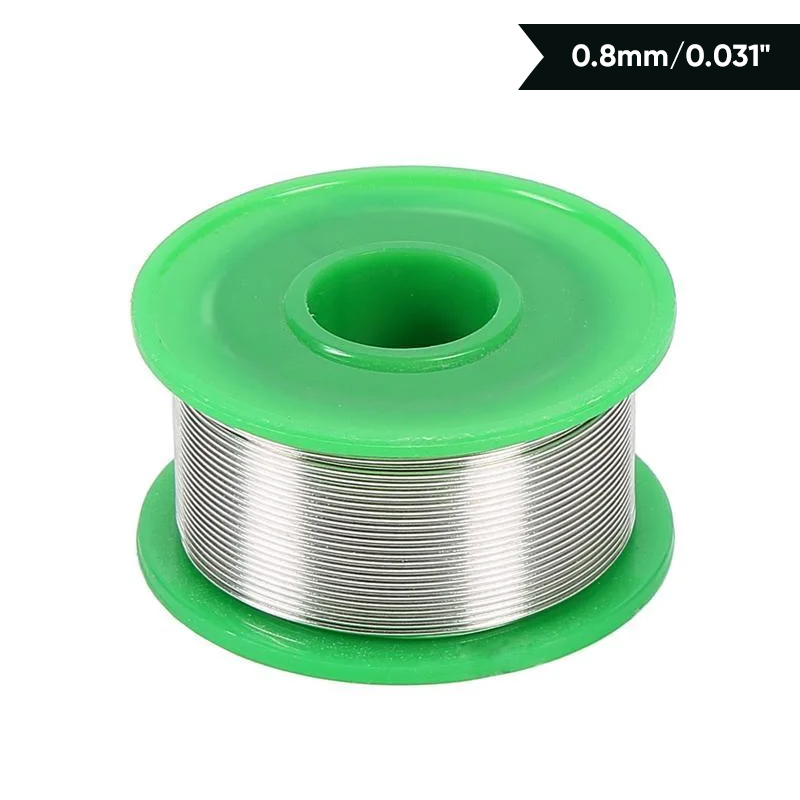 28.5K Reviews
$33.99
$16.99
SHOP NOW
Secured and Encrypted
Hot Sale
1.0mm/0.039"
50% OFF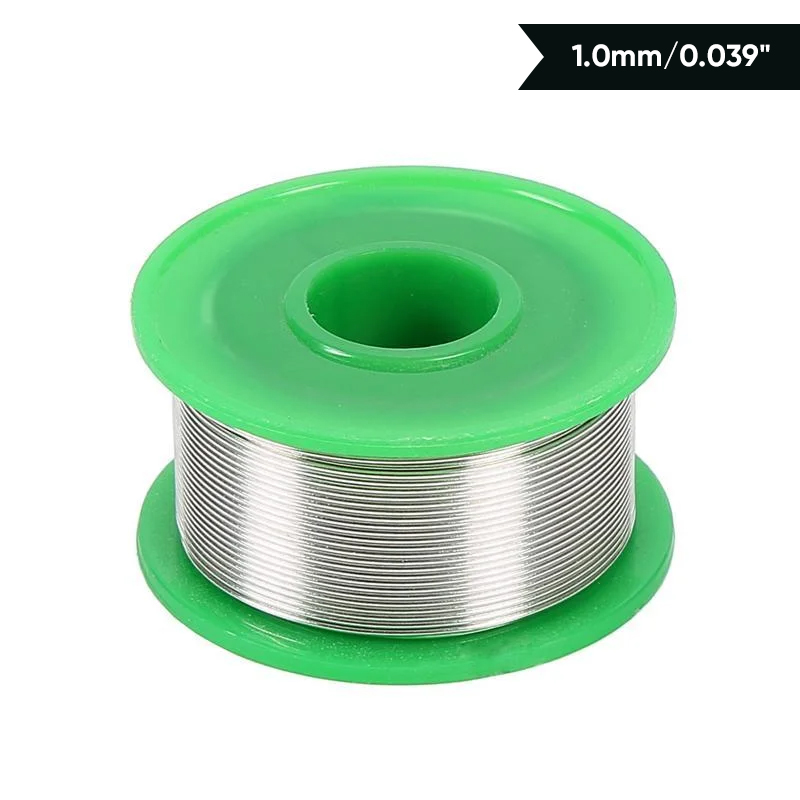 25.9K Reviews
$33.99
$16.99
SHOP NOW
Secured and Encrypted
What our customers say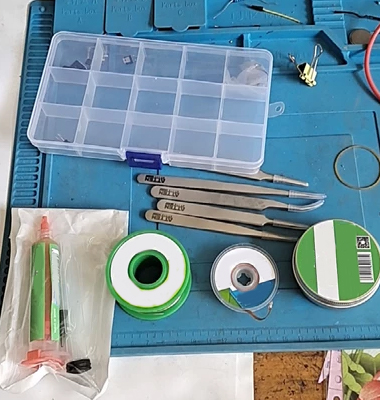 One of the few sizes that fits my autofeed soldering gun. Excellent solder! Great value. Works great. I solderelectronic wires on my rc cars that came off and this solder worked perfectly and easily.
Harriet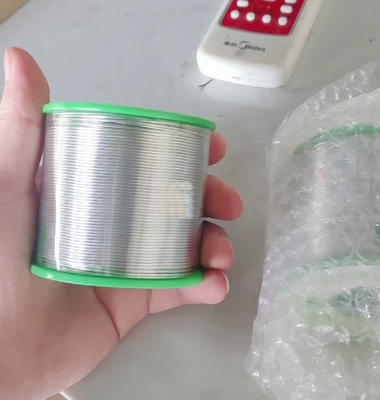 When I bought this, I was still new to soldering, so I didn't know that the amount here was really as much as it is. It really doesn't seem like it is much due to the fact that the coil is about as big as the palm of my hand, maybe smaller, but an efficient solder really doesn't use much wire at all, meaning this could last you a pretty good amount of time.
Imogen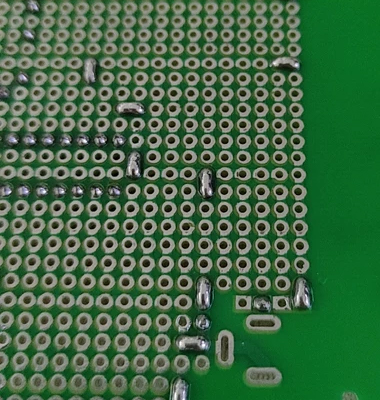 Basic solder. Flows nice melts clean little crap buildup. Little light on the flux but nothing inhibiting and I'm guessing that's why it flows like it does and still stays a clean solder.
Gideon