Waterproof Solder Wire Connectors
Waterproof Solder Wire Connectors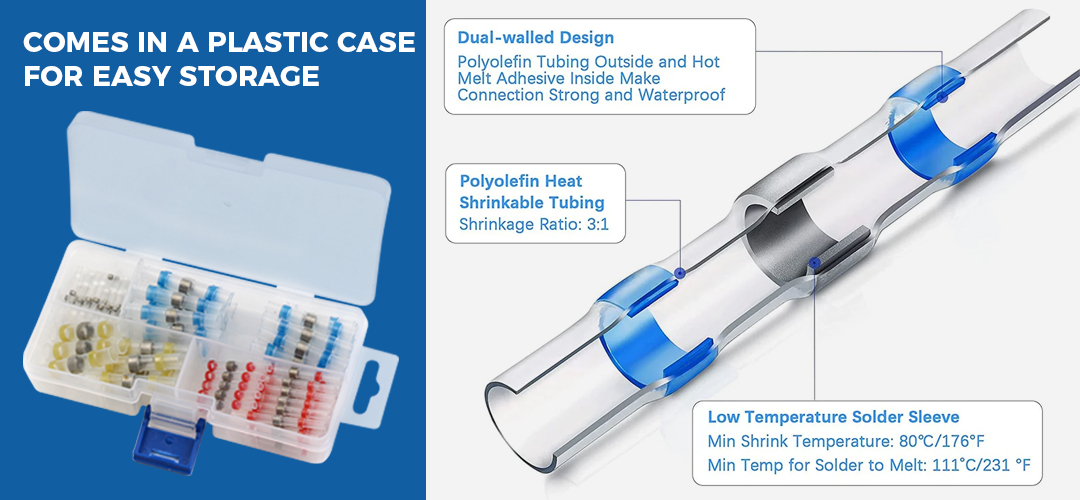 EASY TO USE

No need to crimp, just heat then complete. An easy one step connection of wires, soldered, insulated and sealed.

FANTASTIC DESIGN

Dual-walled design ensures waterproof seal and prevents wire corrosion. Outside polyolefin tubing provides insulation and improves pullout strength; Hot melt adhesive & solder inside ensures wires tightly connected and avoids wires slipping out of the terminal.

CONVENIENT

Specific color for specific size, easy to identify and pick up for use. Transparent sleeve provides precise inspection when strip and insert wires inside.

WIDE APPLICATION

Widely used in wire connection, anti-rust and anti-corrosion protection of welding joints, protection and insulation treatment of wire ends, wire harnesses and electronic components, as well as audio and electrical DIY.

LONG LASTING PROTECTION

Our heat shrink tubing has excellent flame resistance and insulating properties. It has the advantages of good firmness, acid and alkali resistance, durable and healthy.

ENVIRONMENTAL FRIENDLY

Free of heavy metals, VOCs and other environmentally harmful substances.
Waterproof Solder Wire Connectors
Do you still have trouble in doing some wire connecting job? Find it hard to deal with? Don't worry, our durable, reliable, Waterproof Solder Wire Connectors will be here to make your work easy and well done!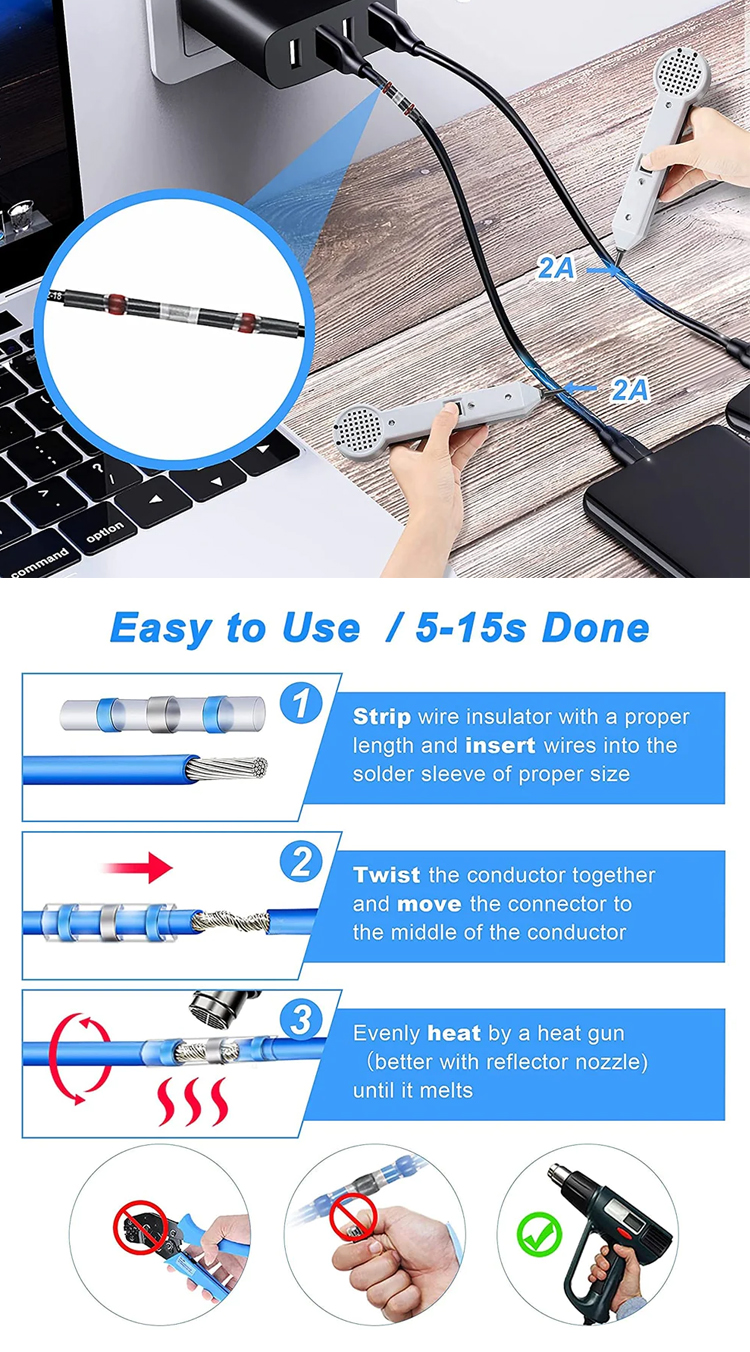 WHY CHOOSE US?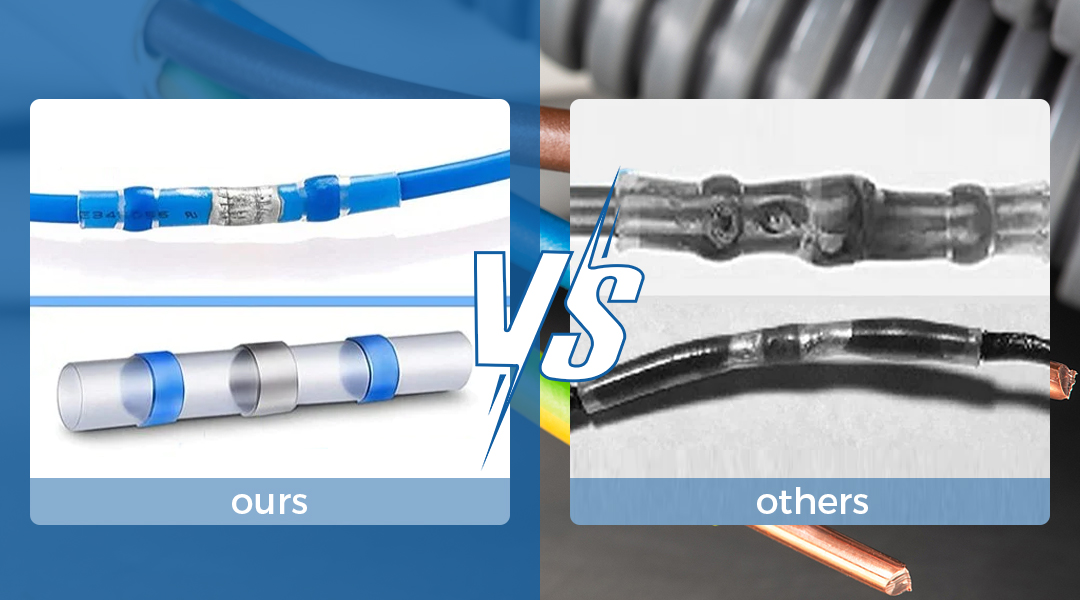 CHOOSE A PACKAGE THAT SUITS YOU!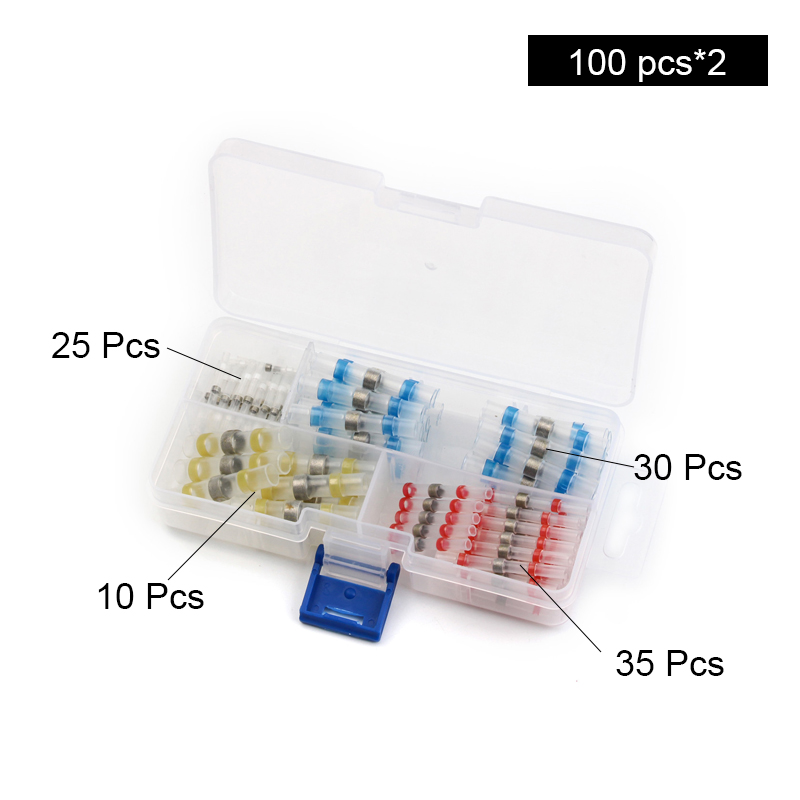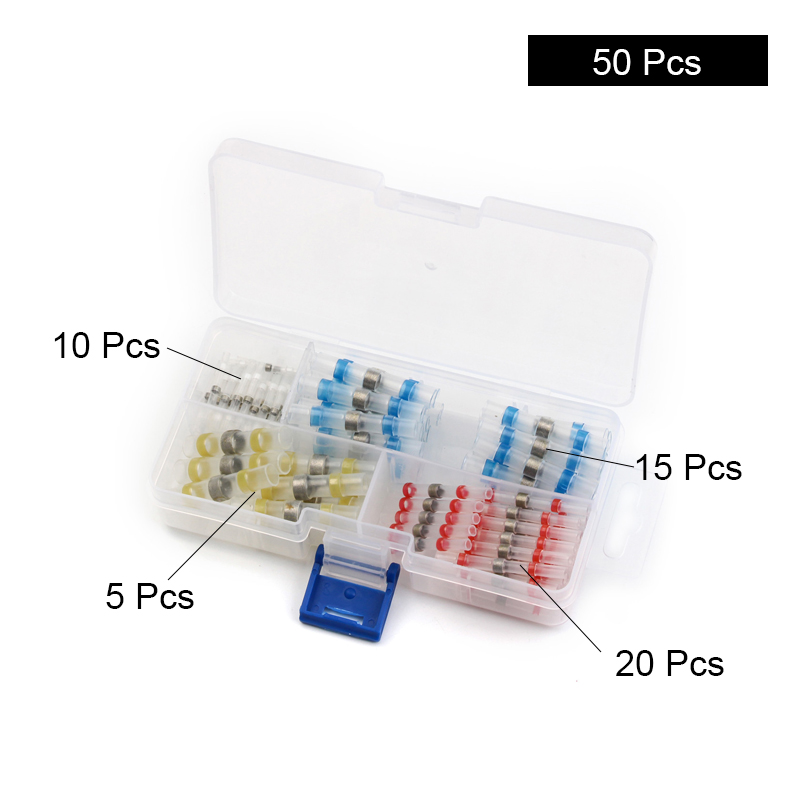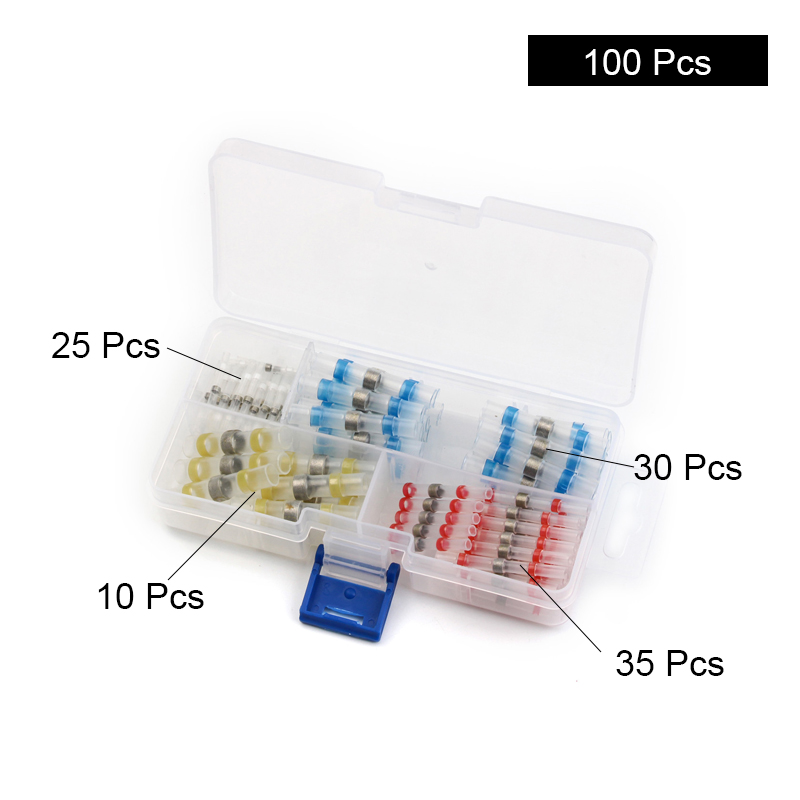 Hot Sale
100 PCS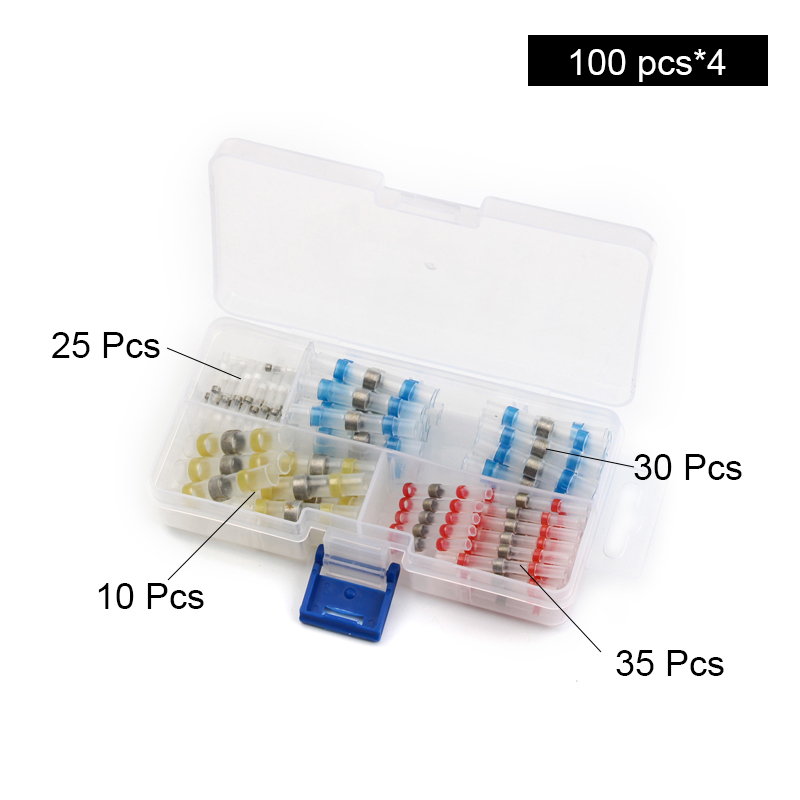 Hot Sale
400 PCS
What our Customers are Saying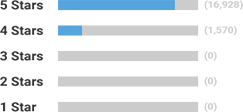 98%
of customers said they would buy again & recommend Saker to others.


I couldn't be happier ! Talk about easy!! They fit snuck and allowed me to use without helping hands or wire holders. Using a heat gun they provided and it was super easy to slip it on, twist the wires and slip it back on to solder and seal in one swoop is wicked cool! The solder melted well and fused the wires where the self sealing ends locked it in and made it water tight! Very happy!
Nikolas R.


These things are priceless! Used to wire in my aftermarket Head unit radio. Work excellent! Seal AND solder wires together! I just hit them for about 15 seconds with my heat gun till shrink tube shrunk then solder melted to wire leads...boom, done!
Turner M.


This solder sleeve works exactly how it is described and kills two birds with one stone of soldering wire as well as sealing the connection. It is a huge time-saver and a necessity for beginners.
Jason H.