😱

Does the sound of the washing machine ring in your ears?
😖Or dirt has accumulated under the refrigerator!!
😢Can't clean the floor properly?
👍Then this product is for you, look at the solution!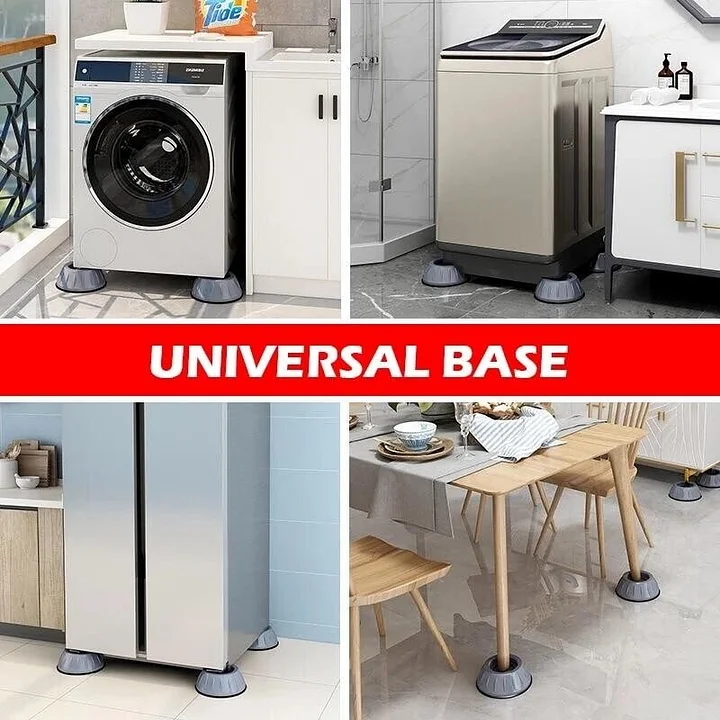 Features
Floor protection: It has anti-vibration and non-slip rubber pads, with a shock-absorbing suction cup, which can protect the floor by absorbing excessive vibration from the washing machine.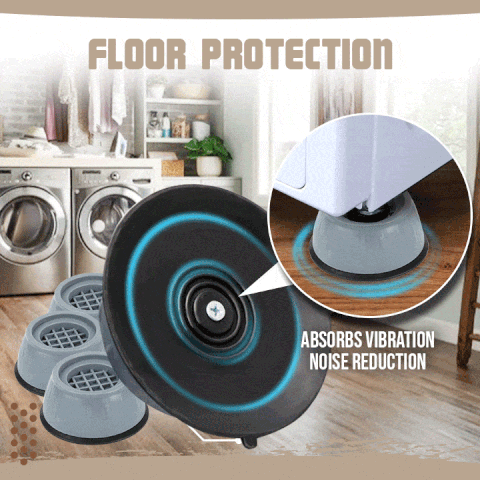 Non-slip mat:

Due to the honeycomb traction mode of the cushion, the vibration of the washing machine and dryer is greatly reduced. Therefore, it will not shake due to vibration.
Reduce noise pollution

: It can effectively reduce 99% of vibration, prevent noise, and give you a calm and comfortable experience.
Height and level

: Putting furniture and electronic equipment a few centimeters away from the floor can effectively prevent moisture from being ventilated and can also be easily cleaned.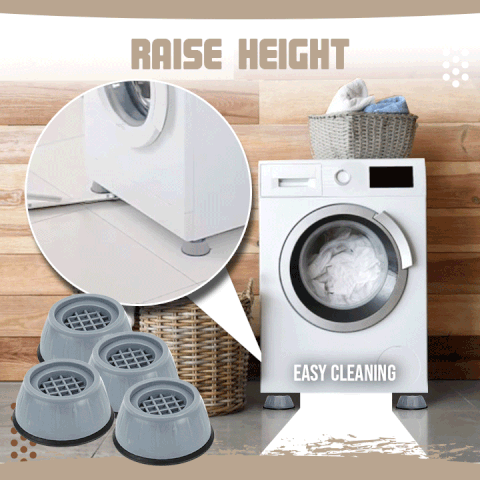 Multi-purpose and general size:

You can use these cushions anywhere in your home, and it is compatible with any type of furniture, such as washing machines, dryers, refrigerators, tables, sofas, beds and other furniture because of their high-quality materials and good carrying capacity.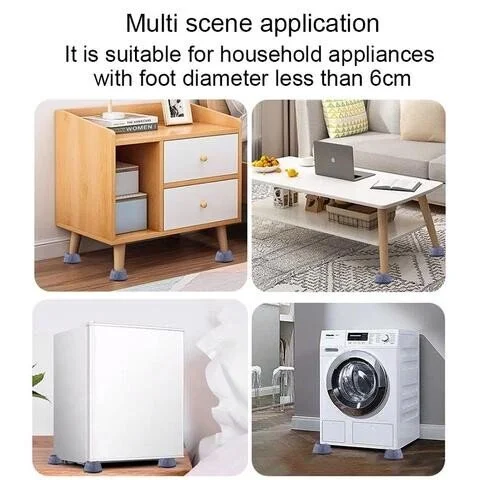 Easy to install:

simply fit a pad to each tube and then place the machine back on the base or stand. Easy to install directly under the original feet, simple and easy to install, stable and load-bearing. Highly padded and moisture resistant, wash tray with giant feet, prevents shifting and sliding, no adhesive necessary!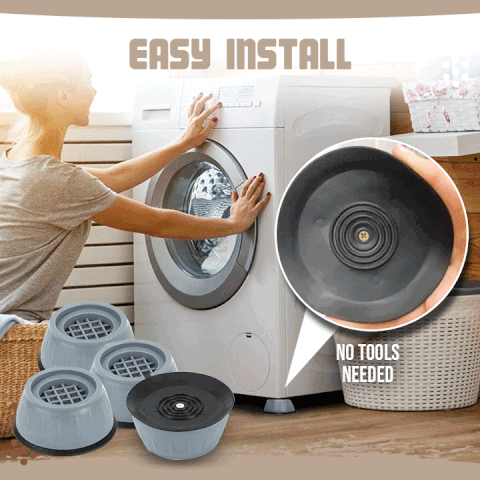 Product information
Material: resin fibre, TPU adhesive
Use: Heightening and levelling, ventilation and moisture protection
Suitable for: washing machines and other appliances or furniture
Scenario: damp standing water, steps, sanitation, dead ends or inconvenience of putting in drains, etc
Product dimensions: total height 4 cm, actual height increase 3-3.5 cm, depth of the groove in the inner ring of the feet is approx. 0.5-1 cm. Use for washing machines or appliances with furniture feet less than 5 cm directly
Package inlcudes:
4 Pcs* Anti Vibration Washing Machine Support
Alt