Securely lock your vehicle's engines and gears in place during repair and prevent unsteady movements.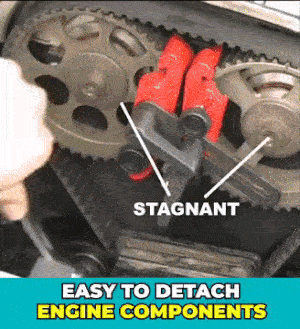 Camshaft Sprocket Clamp Kit is your compact equipment that is essential on emergency repairs like engine timing, belt changing and other automotive engine repairs. Works on single, dual or quad overhead cam engines. 
FEATURES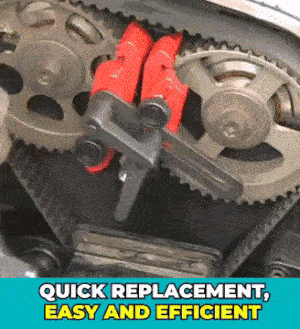 Individually lock gears.

Hold camshafts in position and each gear engaged individually. This prevents unwanted movements from each gear throughout the repair. Highly compatible with a wide coverage of petrol and diesel engines. Change engine belt, change engine timing faster and reduce labor time significantly.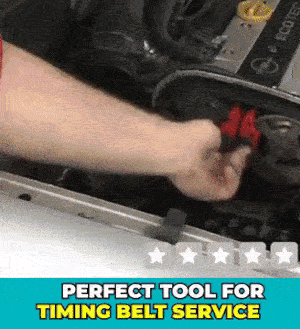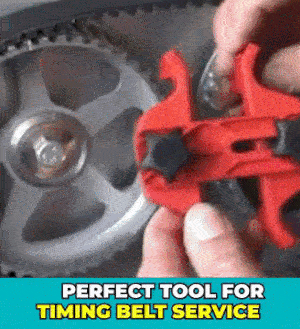 Specifications
Material: metal, nylon
Product Size: 7.64 x 4.61 x 2.32 inches
Product Weight: 305g
Color: red, black
Package Included